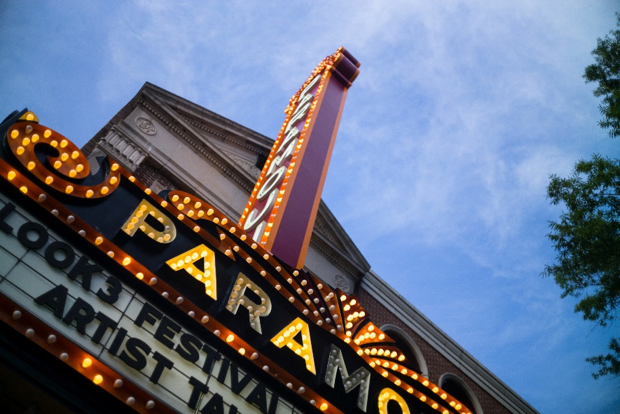 The Engagements are more than a set of four courses – it is an experience that the College Fellows hope will transform your understanding of what it means to study at a university – and particularly UVA. While students in the New College Curriculum enroll in courses across the Engagements topics, they  also have the opportunity to hear from internationally renowned scholars, artists, and thinkers of our time.
The Engagements Lecture Series bring these "thought leaders" to Charlottesville for dynamic and transformative talks, presentations, and colloquia designed to explore concepts at the heart of Liberal Arts learning in the 21st Century. Held at the Paramount Theatre on the Charlottesville Downtown Mall (and other locations at UVA), the Engagements Lecture Series seeks to be forward facing - drawing both members of University and greater Charlottesville community together for these powerful, intellectual conversations. And students in the New College Curriculum have first access to these once-in-a-lifetime opportunities.
2018-19 Lecture Series Keynote Speakers
Other speakers forthecoming
2017-18 Lecture Series Keynote Speakers
Free tickets and transportation are provided to students in the New College Curriculum. The University will also offer free admission to these ticketed events to other University stakeholders and members of the greater Charlottesville community on a first come, first served basis. More information on how these tickets will be made available to the community will be forthcoming.
The College Fellows have designed this lecture series knowing it is but a piece of the ongoing learning that will inhabit the Engagements. Students  come face-to-face with scholarship in its highest form during the Engagements Lecture Series. In the Engagement courses they explore in depth topics related to the four Engagement areas: Engaging Aesthetics, Empirical & Scientific Engagement, Engaging Difference, and Ethical Engagement. And they  meet as small communities to explore ways in which these habits of mind integrate to form a dynamic understanding of learning at the University.
For more questions on the Engagements Lecture Series, or questions regarding the General Education changes at UVA, contact Bo Odom.