Assistant Professor, Director of the Program in Medieval Studies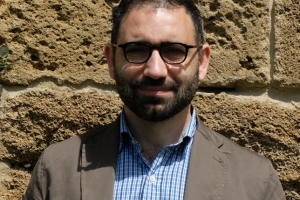 I am truly excited to teach an Engagements course on religious difference. The opportunity to have a conversation with first-year students about the context of religion and religious politics in our global world order seems at this moment in human history to be quite timely.
My scholarship and teaching focus mainly on the intellectual traditions of medieval Islamic civilization and on the modern ideologies of political Islam until the present, including the history of Arabic philosophy and Islamic theology, competing ethical traditions within the Islamic world, and the impact of Western colonialism and imperialism on Islamic thought and the construction of Muslim identities, from the Middle East to South Asia.
I have been teaching both undergraduate and graduate students in the Department of Religious Studies at the University of Virginia since completing my Ph.D. in Islamic Studies at Yale University in 2009. I also currently serve as the Director of the Program in Medieval Studies. This program draws from an interdisciplinary community of students and faculty from across disciplines in the College and Graduate School of Arts & Sciences, united by a common interest in the diverse aspects of the global medieval past.