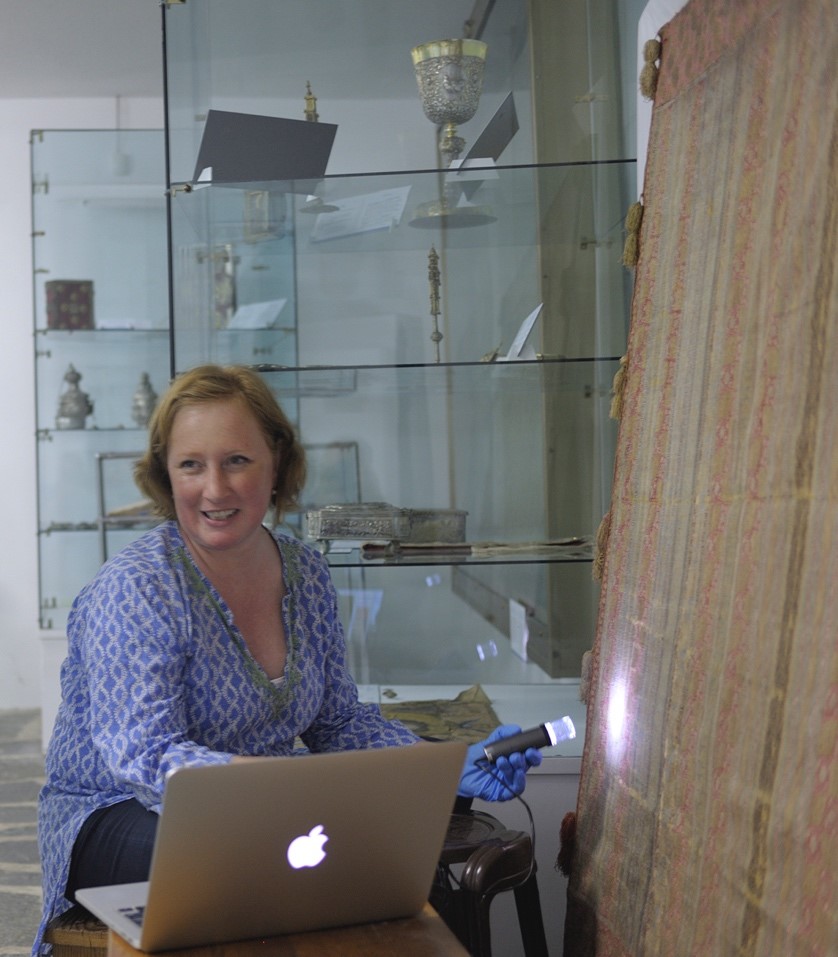 Assistant Professor of Art History
The Engagements offer instructor and students alike a unique opportunity to work through one of the most urgent issues of the twenty-first century: the nature of what we might think of as verifiable information, or even as truth. As a historian of art and material culture, I'm really interested in asking what truths objects, places, and spaces can tell us that writing or pictures cannot. More than anything, I want to give our first-year students the skills to understand their possessions in context of the web of global production and consumption in the twenty-first century. Beyond collecting data about our stuff, we all need to understand that interpreting and arguing based on this evidence is also part of larger social and historical contexts, and that the very nature of objectivity is also worth critical examination. My teaching in the Engagements helps me explore this facet in my own research, which considers how textiles and other types of objects contain information that is otherwise absent from the historical record.
I've lived Paris, Tunis, Berlin, Istanbul, Edinburgh, and several other places, and speak and read a few languages. I spend my time looking at the fragments, scraps, and low-quality objects of mass production that most art historians abominate. It is my firm belief that we have more to learn from the odd, purposefully mediocre, and downright ugly than we do from the beautiful and pleasing.