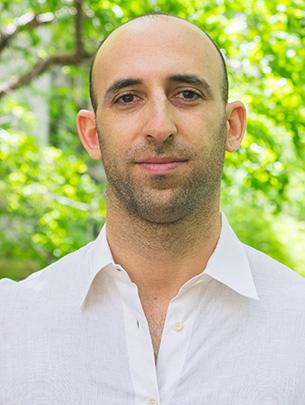 I am a scholar of modern and contemporary philosophy, with specialization in gender, sexuality, and trans studies, psychoanalysis, and the study of science and technology. My writing and teaching range across areas of focus, with topics such as the examination of sexuality in the modern philosophy of religion, to the relationship between cybernetics and transgender identity. What binds the various aspects of my work is an overarching concern in the theoretical and political implications of how sexual identity forms and challenges not only our assumptions concerning gender and sexuality but also our more widespread assumptions concerning subjectivity and embodiment.
As a College Fellow I am eager to use my interdisciplinary training to offer Engagement courses that lie at the intersections between philosophical thought and urgent social and political questions and concerns. For me, the classroom should be a site to develop skills that allow us to interrogate our most closely held assumptions about ourselves and the world. It should be a site to learn skills of critical thinking, reading, and writing, as well as a means to foster the imagination and develop one's passions.
My doctoral work at the University of Chicago examined the role of transness within 19th-and-20th philosophy, psychoanalysis, and other medical-technological discourses. I have continued this work in articles and co-edited special issues in journals such as in Imago and Transgender Studies Quarterly. I have, as well, organized conferences on topics such as Freud and Archeology (Warburg Institute, 2019) and Foucault and Religion (University of Chicago, 2018). My current research continues my examination of transness within continental philosophy and critical theory, as well as new projects looking at the role of sexuality and gender in cybernetics, and an ongoing project examining dreams within the history of philosophy. My dedication to thinking and working in an interdisciplinary manner has roots in my training and practice as an artist and a writer.